Wanda Hall, DDS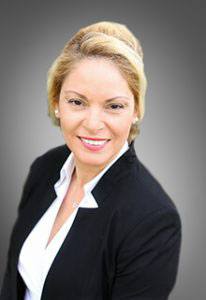 Meeting so many people on a regular basis has enriched my life and made me a part of this great community. It is very rewarding to create the smiles that give my patients the confidence to achieve their goals. My patients are like my family and I treat them with the gentleness and care I use with my own family. For the past 20 years, I have truly enjoyed seeing each beautiful smile I've helped to create.
Education and Experience
I am a graduate of the Virginia Commonwealth University School of Dentistry, earning my Doctor of Dental Surgery (DDS) degree, as well as a Certification in Aging Studies from the Virginia Commonwealth University School of Allied Health, Phi Kappa Phi. I practiced dentistry for over 10 years in Virginia and was an adjunct faculty member at the Virginia Commonwealth University. I joined John J. Andre, DDS & Associates in 2002 and practice in the Glen Allen and Louisa offices.
Dentistry is a very interesting profession and has constant advancements in technology. Continuing education and the ability to try new materials keeps things exciting and fresh and allows me to provide the very best care for my patients. I am a certified Invisalign® provider and have taken advanced courses in endodontics, implantology, and cosmetic dentistry.
Outside the Office
I am originally from New York City and currently live in the Richmond area. I enjoy the arts, especially sculpting, painting, and writing. I also love to fly! I am involved in the Kiwanis Junior League of Richmond, the Virginia Museum, the Williamsburg Foundation, Catholic Charities, Haiti Mission, and participate in Dentistry from the Heart.