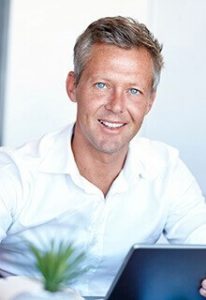 Emergencies of any kind are unexpected and unenjoyable, but in most cases, patients know where to go or who to call for help. At John J. Andre, DDS & Associates, our dentists and team are here to help when you need us most. When you experience a dental emergency, contact the office closest to you right away for dental emergency care in Glen Allen and Louisa, Virginia. Drs. Andre and Hall can often provide same-day emergency treatment, and we provide assistance over the phone to help you manage your pain, swelling, bleeding, and other symptoms until you can reach our practice.
Our caring dentists and team know that having a plan can be the one thing that turns a stressful dental emergency into a manageable experience. We encourage you to call us right away if you are in need of emergency dentistry, and to take a few minutes to review the information on common dental emergencies and first aid tips we have provided.
Common Emergency Care Tips
Lost tooth – Lost teeth are probably the most common dental emergency. In some cases, we may be able to save your tooth, depending on how it was knocked out, how you preserved it, and how much time passes before you can get to our office. When your tooth is knocked out, call our office right away. Then, carefully pick up your tooth by the biting surface. Make sure to avoid touching the sensitive root structures of your teeth. Rinse it off with water, taking care not to rinse away any natural tissues. If possible, re-insert it into the socket – this is the best way to preserve your tooth. If you cannot re-insert it, store the tooth in a container of milk, or between your cheeks and gums to keep it moist until you arrive. You can also keep it in a small container of your own saliva.
Chipped, cracked, or broken tooth – If a large part of your tooth is broken off, try to preserve it as you would a knocked-out tooth by re-inserting it into the socket or storing it until you arrive. Cover sharp points that may cut into soft tissue with dental wax or by biting down on gauze or a clean cloth. If there is any bleeding in the gums, biting down on gauze will also help to stop the flow of blood.
Soft tissue injury – If you bite or cut your tongue, cheek, or gums, there will likely be a great deal of bleeding because of the densely packed blood vessels in the face. Apply gentle pressure to the area using a clean, moist cloth or gauze. If bleeding persists, apply an ice pack to the affected area at 20-minute intervals to further reduce bleeding, swelling, and pain until you reach our office.
Broken jaw – If you believe you have broken your jawbone, go to your local emergency room immediately. Our dentists will likely need to work in partnership with a physician to provide you with a safe and effective treatment. Call us on your way to the hospital, and we will offer assistance as soon as we are certain that your overall health is not at risk.
For more information on emergency dental care, and to contact our dentists for assistance with your dental emergency, please contact one of our conveniently located practices:
Glen Allen: 804-346-8330
Louisa: 540-967-0777
Our emergency dental services are available 24/7.