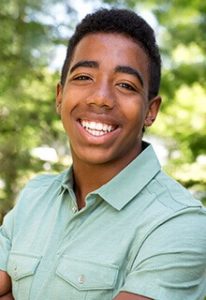 At John J. Andre, DDS & Associates, we especially enjoy working with children to preserve your most precious smiles. Your child's earliest visits with our dentists are dedicated to building positive associations with our office, team, and oral health. Our caring team of dental professionals wants to make sure that your child's growing smiles remain healthy and happy. If you have a little one at home, give us a call today at 804-346-8330 for our Glen Allen location or (540) 967-0777 for our Louisa location to find out more about pediatric dentistry, and to make his or her first visit with Drs. Andre and Hall.
Our dentists at team are pleased to provide pediatric dentistry to help keep your child's smile healthy and beautiful. Just like adults, children need to visit the dentist twice a year to ensure that their smiles remain healthy. Children's teeth, gums, and jawbones are still developing, making it important that our dentists remain aware of their growth and carefully monitory their oral health in order to provide prompt, conservative treatments for any problems that may develop.
When you bring your child to our practice, our friendly dentists and team will gently clean his or her teeth and check for any signs of dental problems (such as cavities). We understand how important it is to build a positive relationship between your child and our dentists, and we will do everything we can to make sure your child is comfortable and feels safe and at ease in our office.
In addition to bringing your child to our practice for regular cleanings and exams, it is important that you teach your child to follow good oral hygiene habits at home. Help you child learn to brush and floss their teeth often, and to maintain a balanced, healthy diet.
If you have questions about your child's dental health or oral development, or want to learn more about children's dentistry, please call our office today to speak with one of our caring dental professionals.