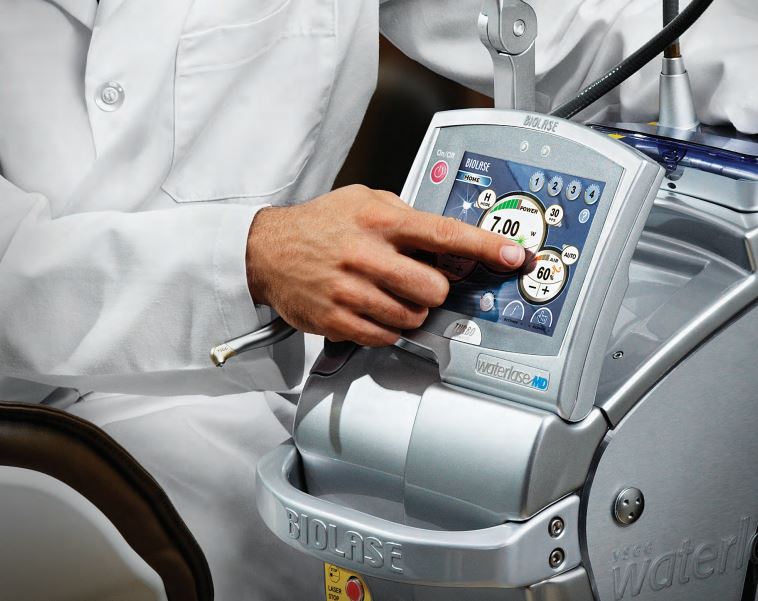 Drs. Andre and Hall are dedicated to helping patients achieve their healthiest smiles painlessly while preserving the maximum amount of their original dental structure. John J. Andre, DDS & Associates features the Waterlase® soft tissue laser technology to provide periodontal services. For more information on soft tissue laser treatment in Glen Allen, Virginia, and to make your appointment with our dentists, please call our office today at 804-346-8330 for our Glen Allen location or (540) 967-0777 for our Louisa location.
Laser gum treatments are used to kill off bacteria, remove infected tissue, and encourage the growth and regeneration of healthy gum tissues. It rarely requires anesthetic, and is both comfortable and efficient. Our dentists may recommend this advanced specialty treatment to treat your gum disease and begin restoring your oral health.
Our Waterlase® soft tissue lasers allow us to remove the damaged gum tissue without the need for cutting and suturing, minimizing bleeding and working to halt the progress of your gum disease. This state-of-the-art technology gently removes the precise amount of gum tissue necessary, cauterizing the wound simultaneously to reduce your discomfort during your treatment, your risk of infection, and your healing time following your procedure.
We invite you to contact our practice today to learn more about soft tissue lasers and make your appointment with our experienced dentists.